Earth Interrupted
Simply Spirited. Handcrafted Ceramic Arts from Earth Interrupted, a California Pottery Studio.
Potter's Blog: Latest Post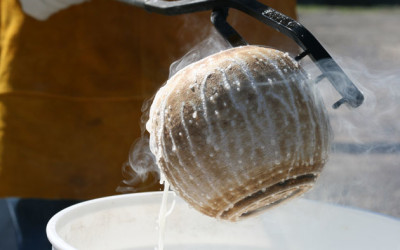 It was supposed to be cooler. Maybe mid 80's…which is what passes for cool in a extended, triple-digit heat wave. At least that's what the extended forecast said two weeks ago when I scheduled an Obvara firing at Ceramic Services for this morning. Now the day's...
read more